MISSION AND HISTORY
Non-Destructive Testing Society (Singapore) was established in 1997 as a non profitable voluntary organization to serve the local NDT professionals and Industry. In the past, it was engaged in providing latest information on technical developments to the local community through meeting and technical talks.
The Executive committee consists a vast pool of professionals who will steer it towards the goals.
NDTSS is Registered with "Registry of Society" since 1997
Its objectives are:
To  promote  non-destructive  testing  technology  and the professional  status  of  members;
To generate awareness of non-destructive testing among industries;
To provide a common platform for members for  the sharing of information through seminars and the publication of newsletters
To promote exchange of information on non-destructive testing by networking with other similar societies;
To provide education to members in non-destructive testing
To provide  NDT training and certification to Non-Destructive Testing Professionals in   accordance with Quality Manual and procedures established by the Society

Dr. Sajeesh K Babu
(President  &  ICNDT Chairman)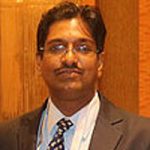 Mr. P. Pugalendhi
(HON. Secretary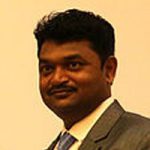 Dr. B. Muthuramalingam
(Vice President)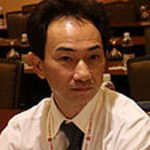 Mr Dickson Tan
(HON. Treasurer)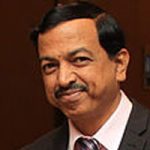 Mr. K. Madhavan
(Vice President)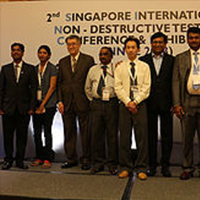 Join us, contribute to the society to be the volunteer, Express your interest, Email us membership@ndtss.org.sg
NDTSS thank all the executive members for their continued volunteering effort to bring the society to next stage, our last major event is WCCM/SINCE 2019 which was an extreme success!
ADMINISTRATION
M.S.Vetriselvan – Membership
Jayesh Bhatt – Lead Auditor / Admin Website
Dickson Tan – QM / Liaison – ICNDT/APFNDT
Angela Yiu – Liaison
Cheryl Khoo – Admin
EXECUTIVE COMMITTEE Members excluding Chair
Mr. K. Arokiasamy
Mr. G. Balakrishnan
Dr. Edmund Liew
Mr. S. Premkumar
Mr. T. Murugan
Mr. C. S. Pang
Mr. Mariadass Francis
Mr. Nath Kaushal
Mr. Sudhakar
Mr. V. Thirunavukarasu
Mr. Rohit Puri
CHAIR-COMMITTEE
Mr. M.S.Vetriselvan – Chair Membership
Mr Jayesh Bhatt – Chair (GTECO/Oil & Gas)
Mr. Dickson Tan – Chair Certification
Dr. Andrew Malcolm ( International Liaison-Technical)
Ms. Grace Liang Sook Fun- ATECO ( Aerospace Technical Committee)
ADVISORY COMMITTEE MEMBERS
Mr. Sze Thiam Siong  ( Chairman)
Dr. Brian Stephen Wong
Mr. Mayuran Krishnan
Mr. Goy Khiang Lim
Mr. Tiah Nam Kuan