WELCOME TO NDTSS
A Non- Profit Organization for Singapore NDT Community
Non-Destructive Testing Society (Singapore) was established in 1997 as a non-profitable voluntary organization to serve the local NDT professionals and Industry. In the past, it was engaged in providing latest information on technical developments to the local community through meeting and technical talks.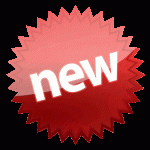 HOT NEWS NDTSS is now accredited by SAC for Personnel Certification per EN 4179:2009 and EN 4179:2017. Check it out here.
Check out our new APCNDT 2017 Report here
SGNDT PT Level-II Training and Certification @ SIT – Click here for more details.